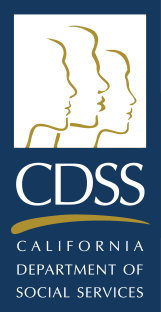 Child Care Center Operators
Transcript
Is a Child Care Center the Right Business for Me?
Produced by the Community Care Licensing Division of the California Department of Social Services
[music]
[A child care center director speaks with a mother in a classroom.]
Child Care Center Owner/Director:
And if you guys need any help on how to do the mini turban, in terms of putting it on him, and you guys can teach us how to do it also.
Mother:
That'll be a little bit more of a process, but yeah, we appreciate you being so open.
Series Host:
When you open and manage a child care center, you provide a vital, critical service to families. There are many personal rewards that come with caring for children, but operating a licensed child care center also includes the responsibilities associated with running a business. In this video, we're going to take a close look at the kind of planning you'll need to know before starting your business, the resources you'll need to start, maintain, and possibly grow your business, and some of the many responsibilities you'll accept once your child care license is activated.
[Two licensing representatives speak.]
Community Care Licensing Representative 1:
Thousands of Californians are successfully running professional-level child care centers. Some child care center operators previously worked in family child care. Others were teachers in centers and decided to open their own business.
Community Care Licensing Representative 2:
Some of the business aspects of child care that new center licensees find most challenging include keeping records, managing staff, and maintaining their facility in ways that meet regulations.
CCL Rep #1:
At Community Care Licensing, we're here to help you by providing a range of resources and services, including our website, our on-call staff, and the advocates and licensing program analysts who work directly with you.
CCL Rep #2:
Our goal is to make it as easy as possible for you to learn about your new responsibilities and manage your center in ways that ensure it's a safe and healthy place for young children.
[The host speaks, and the questions she asks are displayed on a white board.]
What are some of the business responsibilities of a child care center licensee?
[The host speaks as the corresponding content is displayed onscreen.]
A partial list of your business responsibilities includes:
establishing a facility that meets all licensing requirements, and then staying compliant with those regulations at all times,
balancing your income and expenses, which could involve upfront costs before opening your facility,
developing your program's policies and procedures,
supervising employees and volunteers,
and maintaining well-organized records as required by licensing.
What are some of the business responsibilities associated with operating a child care center?
To operate a child care center, you'll need a facility that meets licensing requirements, based on the maximum number and ages of the children you'll be able to accommodate, including:
a minimum of 35 square feet per child indoors,
a minimum of 75 square feet per child outdoors,
a kitchen or food prep area,
adequate bathrooms,
designated indoor play and sleeping spaces,
direct access to an enclosed, outdoor play area,
and facility compliance with the Americans with Disabilities Act.
There is a range of elements that your facility must incorporate, depending on the age groups you serve. For example, infant programs require an individual feeding plan for each child.
[A caregiver feeds an infant with a spoon.]
All of these elements are described in detail on the CCLD website, and you can speak to a CCLD representative about any facility-related questions you have.
[As the host speaks off-screen, a center director greets and talks with family members.]
Host:
Running a child care center means serving children and their families. At any given time, you will be working with dozens of parents and other family members. Communication and collaboration are important aspects of your role as a provider of child care services.
[On-screen, a mother speaks to the director.]
Mother:
This is one of the donations of backpacks. That's what they look like for the libraries. I'm gonna go see–
Host:
You will also employ and supervise classroom personnel who are required to have certain qualifications in order to do this work.
[At another child care center, a director asks a teacher a question.]
Center Director:
And the new child's doing well?
Teacher:
He's fine if mom's here. Outdoors he's fine by himself, though.
Center Director:
And I talked with her today and just explained that some kids might need–
Host:
You'll be responsible for managing withholding taxes and meeting additional tax-related filing.
[Host on-screen.]
So, even if you have bookkeeping experience, you may need to learn new skills or hire support staff to manage payroll and related items. You'll need to abide by all local, state, and federal labor laws.
[On-screen, a center director speaks with a group of teachers during a training.]
You will also be responsible for ensuring that your staff has training in areas such as communication with children, principles of nutrition, and recognizing early signs of illness.
You, as well as your staff and volunteers, will need to provide the following to Community Care Licensing:
electronically transmitted fingerprint images;
current criminal background clearances or exemptions;
proof of immunizations against influenza, pertussis, and measles unless there is a valid exemption;
and proof of TB clearances are also required within the past year.
Exemptions for immunizations include:
medical exemption, via note from licensed physician;
proof of immunity, via note from licensed physician;
a signed declaration that he or she has declined the influenza vaccine;
or, if an individual begins working or volunteering after December of the previous year and before August of the current year, he or she is exempt from the requirement for the influenza immunization.
For more information about the caregiver background clearance process, watch the video: "Background Check Requirements for Caregivers."
[The webpage for the corresponding topic and video briefly appears.]
What are some of the financial obligations I should expect?
You'll need to pay licensing fees, including a one-time orientation fee and an annual licensing fee. Child care centers may need to pay a separate business license fee to their local government, as well as file reports related to operating a business. Check with your city or county government about those requirements. You'll be responsible for staff salaries, facility maintenance costs, and all child care related supplies and equipment, including items that need to be replenished regularly.
In addition to planning for your ongoing expenses, prior to opening, you'll be required to calculate your monthly operating expenses, including rent, salaries, insurance, supplies and equipment, and food and beverage. Plus, you must have three times the total amount of expenses in cash or easily liquidated assets on hand. You also need to be prepared to get through an occasional slump in business. When the local or national economy puts stress on household budgets and government funding, spending for child care is often one of the first items to be cut.
What other important considerations come with operating a child care facility?
Teacher [Off-screen]:
Buenos dias.
[On-screen: bulletin boards in a classroom provide information in English and Spanish.]
Host:
Your business needs to attract families with children. Licensing can't refer families to you specifically, it can only list the facilities that provide licensed child care services. You will need to market your business so families will learn why your facility is a good choice for them.
A teacher speaks to a mother in Spanish:
Is there a goal in cognitive and language development for her that you want us to focus on in the classroom?
The mother responds:
During the ride, I count numbers with her; even the cars passing by. We count the people that are always around in the morning.
Host:
You'll also discover that most families expect licensed providers to do more than just keep their children safe and healthy. They want you to provide an environment that promotes all domains of children's development, including social, emotional, cognitive, and physical. They also want you to engage their children in age-appropriate learning activities —
[A small group of children put multi-colored plastic keys on rings with a teacher nearby.]
— and help prepare their children for a successful transition to preschool or kindergarten.
Teacher:
Who has yellow?
Girl 1:
Me! Me!
Boy 1:
Me! Me! Me!
Teacher:
You found a yellow? Let's put it on. Let's put on our yellows.
Boy 2:
I got yellows!
Key Points:
Host on-screen:
We understand it can be a little challenging to consider everything you'll need to do, prepare for, pay for, and learn in order to provide licensed care to California's children. So, let's consider these key points about the business side of child care. Operating a child care center involves legal and financial responsibilities, including compliance with child care licensing regulations and balancing income and expenses. Supervisory responsibilities are an important aspect of running a child care center and have a significant impact on the quality of care provided to children. In addition to the children you serve, you will need to develop and maintain collaborative relationships with their families. Ultimately, by being properly informed and prepared to launch your new business, you can achieve your goal to operate a successful child care center.
Copyright 2016
State of California