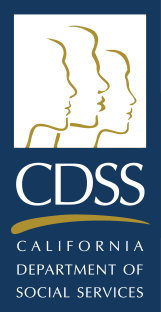 Parents and Families
Transcript
What to Look For When Choosing Child Care
Produced by the Community Care Licensing Division of the California Department of Social Services
[music]
[On-screen: Child care providers greet children and families as they arrive at the programs.]
Teacher:
Good morning, Diego, how are you? What are you doing? How are you, big guy?
Mom:
Can you stay here and play with your friends for a little bit, okay?
Teacher:
How are you, big guy?
Provider:
Good morning!
Mom:
Morning.
Provider:
[speaking in Spanish: Good morning. Hug.] Oh.
Series Host, Off-screen:
Choosing child care is an important decision for families. Whether you are seeking child care for the first time or have previous experience in this area, you want to make the best choice for your child and your family. [Host on-screen.] In addition to the type of facility, its location, cost, and program services, there are health and safety considerations to keep in mind when touring facilities and interviewing prospective providers. The information in this video should help you choose the best facility for your child.
[Three licensing representatives speak.]
Community Care Licensing Representative 1:
Ensuring that licensed child care facilities offer children a safe and secure environment is a core mission of the Community Care Licensing Division of the California Department of Social Services.
Community Care Licensing Representative 2:
State licensing regulations are in place to provide basic standards for children's health and safety while in care.
Community Care Licensing Representative 3:
Families should know that facilities are required to undergo health and safety inspections before a license can be issued.
CCL Rep #2:
Licensed providers also must submit a criminal background check to the department for themselves and for all other persons who either work in a licensed child care center or who live in a home where a family child care facility operates.
CCL Rep #3:
Licensed providers also have to be able to document that family child care providers, or in a center, at least one person has had health and safety training.
CCL Rep #2:
Licensed facilities also honor an established set of basic rights in child care that protect children and their families.
CCL Rep #1:
We believe that understanding these and other licensing regulations will help you make a more informed decision about child care.
[The host speaks, and the questions she asks are displayed on a white board.]
What types of child care facilities does licensing monitor?
There are two types of facilities regulated by Community Care Licensing: family child care homes, and child care centers.
[As the host speaks off-screen, family child care providers facilitate activities with small groups of children.]
Family Child Care Provider:
Let me draw a circle around Julie's paint brush.
Host:
A family child care home provides care in the licensee's residence for small groups of children. Family child care homes can be licensed as a small family child care home for a maximum of 6 to 8 children, or as a large family child care home, for a maximum of 12 to 14 children.
[On-screen, children of different ages play and interact with teachers.]
Child care centers are licensed by the state to care for children in a commercial building, and often serve children in specific age groups, such as infants, toddlers, preschoolers–
Male:
[inaudible.]
[Waves.]
Female:
[Waves.]
Female:
Or school-age children. You should also be aware that some types of child care are legally exempt from licensure by the state.
[The host speaks as the corresponding content is displayed onscreen.]
They include, but are not limited to:
Care by an adult relative, such as spouses, parents, adult siblings, aunts, uncles, first cousins, step-relatives, and grandparents.
Also, any arrangement providing care for children of only one family in addition to the operator's own children.
Cooperative arrangements between parents.
Before and after-school programs, or extended daycare programs
Some recreation programs.
Organized camps.
Temporary child care services provided to parents who are on the same premises as the site of the child daycare program.
Child care that is legally exempt is not regulated by Community Care Licensing. [On-screen: Images from the website www.trustline.org.] However, legally exempt providers can voluntarily participate in Trust Line, a registry of license-exempt providers who have passed a background screening. For the purpose of this video, we will focus on the two types of facilities that must follow licensing regulations: family child care homes, and child care centers.
How many children can be in each type of facility?
[A provider and a small group of children pat their knees and clap their hands.]
Provider:
Pat, clap.
Series Host:
Community Care Licensing has determined the number of children each adult may safely care for, as well as the total group size permitted in each type of facility.
[On a green background, icons representing adults and children appear in different numbers and combinations to illustrate the ratios and situations described by the host.]
In a small family child care home, one adult may care for up to eight children. In a large family child care home, 1 adult plus an assistant may care for up to 14 children. [Host, on-screen.] In child care centers, classroom size may vary depending on the ages of the children and the square footage of the space. When you visit a child care facility, you should ask about the type of license they have. You should also count the number of adults and children to determine if they are within the regulations set by Community Care Licensing.
What are other important health and safety issues to consider?
A well-maintained child care program keeps children comfortable, healthy, and safe. Specific factors to consider when choosing a facility include:
supervision of children,
staff training and experience,
nutrition,
hygiene,
and emergency procedures.
In terms of supervision of children, take the time to observe different areas of the facility and various routines, such as morning drop off, snack, and outdoor play.
[On-screen: scenes of teachers supervising children outdoors.]
Teacher:
Do you want a turn?
Host:
Ask yourself, "Are the adults actively engaged with the children while maintaining visual supervision of the group?" Regarding staff training and experience, you may ask questions about educational background, and what types of training staff members have received, including health and safety training. Concerning nutrition–
Provider:
[Speaking in Spanish] What is it?
Girl:
Strawberries.
Provider:
Strawberries.
[Onscreen, a teacher asks a girl to name the fruit on the table. The girl responds, "Strawberries." Above the table, a menu is posted.]
Host:
Look for a posted menu. Are meals and snacks nutritionally based? In terms of hygiene, look for clean tables, floors, and play materials. [A teacher and three children wipe off a table. Then, two children wash their hands.] Do children and staff wash their hands regularly?
You may ask, "What procedure is in place when a child becomes sick?" For emergency procedures, [an alarm sounds] look for a posted emergency plan. [Teachers and children walk toward the classroom exit during a drill. An emergency plan is posted on a bulletin board.] You may ask, "How often do they conduct fire safety drills? And how will the provider contact you in case of emergency?"
How do I find out about a facility's licensing history?
[Images of the website, www.ccld.ca.gov, briefly appear.] The licensing website has a list and contact information for all the local child care licensing offices. You are invited to call your local licensing office, and a licensing program analyst can tell you if the facility has had any deficiencies or complaints in the last 3 years. Licensing maintains some facility records that you can access on the website. You can also go to the local licensing office and review the facility's full public file.
What other resources can I use when choosing child care?
[An image of the website, www.rrnetwork.org, briefly appears.] Your local child care resource and referral agency can be a great help to you when selecting a facility. There you can speak with a child care specialist about what to look for, and receive referrals to licensed and license-exempt providers in your area. You can also review regulations and other information on the Community Care Licensing website and watch other videos in this series that explain specific child care licensing requirements.
Key Points:
Licensed providers and licensing staff work together to offer families with children safe and healthy experiences in child care. Here are some key points to remember as you look for the most appropriate facility for your child. Make sure that the number of adults is appropriate for the number of children in care. Take time to observe activities in the facility, and pay attention to how children are supervised. Interview the provider about emergency procedures, staff training and background, and any other questions you have about day-to-day operations. For any facility that you are seriously considering, contact the local licensing office to verify what you've been told about a facility's licensing history. California has thousands of licensed child care facilities that care for children safely, and in ways that are appropriate for children of different ages and needs. The more informed you are about licensing regulations, the better able you will be to make the best choices for your own child's care.
Copyright 2016
State of California